Hunter Lab Hand & Body Wash
$58.00
A natural high performance multi-purpose wash crafted with invigorating native Macrobiotic Sea Minerals, and Bladderwrack, Wakame and Violet Leaf extracts rich in anti-oxidants to clean and help improve skin condition. Hunter Lab Hand & Body Wash is perfectly displayed at the bathroom and kitchen sink, and in the shower.
Directions: Dispense generously into damp hands, lather over hands or body, then rinse thoroughly. 
Size: 550ml
Size Guide
---
Hunter Lab Cleansing Facial Scrub
$58.00
A natural 2 in 1 foaming facial cleansing exfoliant crafted with invigorating native Macrobiotic Sea Minerals, and Passion Flower, Violet Leaf and Bladderwrack extracts to sooth, hydrate and stimulate cell...
---
Size Guide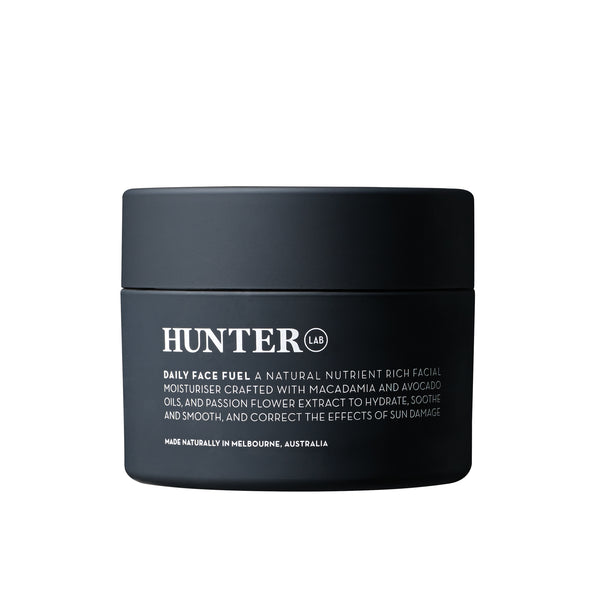 Hunter Lab Daily Face Fuel
$72.00
A natural nutrient rich daily facial moisturiser crafted with Avocado, Macadamia and Passionfruit Seed Oils to smooth, nourish without irritation and help correct skin-ageing free radicals Includes Passion Flower and...
---
Size Guide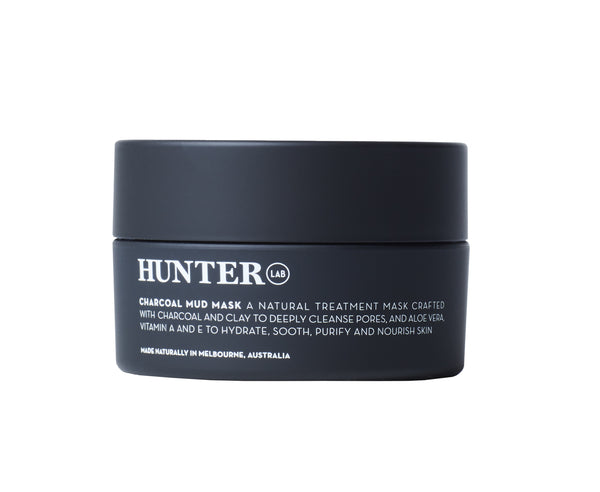 Hunter Lab Charcoal Mud Mask
$85.00
A natural high performance treatment mask crafted with Charcoal and Bentonite and Kaoline Clay to deeply cleanse pores and remove impurities, and Aloe Vera, Vitamin A and E to hydrate,...
---
Size Guide
Size Guide
The table below sets out garment sizes that correspond to each other and regularly fit together. Eg. A size Medium guy typically fits a 39 or 40 cm neck dress shirt, a 96 or 100 cm chest jkt, an 88cm dress/casual pant, and this will correspond to good brand jeans as 33 inch (there are a few dodgy sized 32" sold elsewhere these days confusing the issue!) 
Medium can be the hardest area to define as guys can be on the smaller or bigger side of this. Buying dress shirts; collars and neck sizes are absolute, but brands can vary in roominess, length etc. Please enquire, we stock a variety of brands and styles to cover shape and taste below the neck!
Our top sizes are considered to be good fair standard sizes and a Medium guy fits our medium casual shirts, tees and jackets generally without issue.
Our trouser sizes are true to measurements. Due to our extensive involvement in tailored wear where centimetres matter, we are not generous with our waists. Ease is added to allow for pants sitting low but neat. The table is a good guide to what is likely to work on a guy whose frame is fairly in proportion.
Massa Shoe sizing: 
or 6 weekly interest-free payments from $9.66 with
what's this?