GIB Blazer Linen Gingham
$450.00
This fun patch pocket blazer is your all-rounder – a lightweight check linen with half lining and soft hand feel, you can dress it up with a shirt or dress it down with a clean tee and jeans. 
100% linen
Slim fit
Slub textured check fabric
Natural shoulder
Two button front Patch pockets
Side vents
Half lined with printed lining
Avaialbe in both Regular and Short fit. Please enquire shold you need help with sizing.
Size Guide
---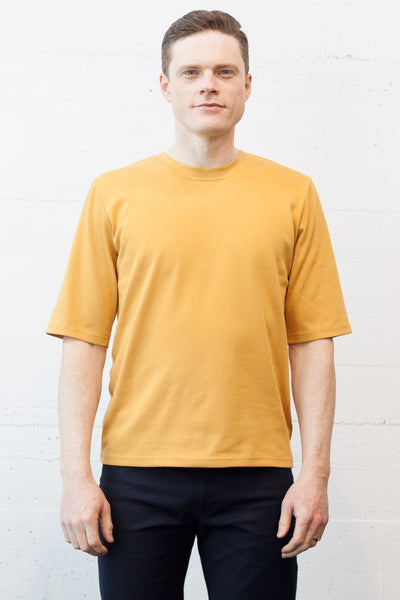 Skyline Tee Solar
$165.00
A premier silhouette debuting, slightly roomy and with an elongated sleeve. Our special Akin neckline draws attention to this tee. Fitted in 100% cotton rugby knit, this classic, mid-weight fabric...
---
Size Guide
Blunt Shirt Zig Zag
$315.00
Built off the highly successful Honda shirt block, this style has blunt hem, weightier yoke and splits. It lends itself to less formal fabrics. We will produce weighty renditions of...
---
Size Guide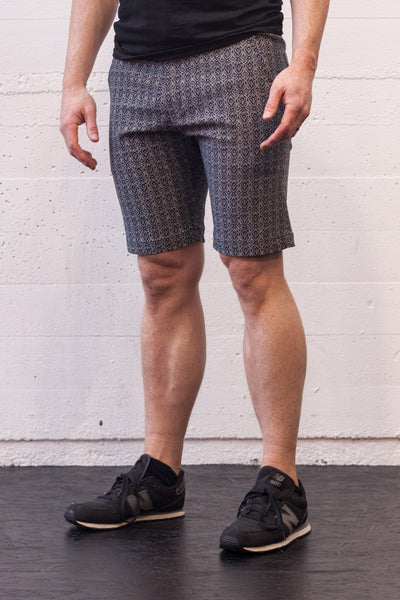 Vida Short Rough Diamond
$265.00
All the good things....... Call in and we will show you everything they go with and how great they look in our most popular short shape. We are keen to help...
---
Size Guide
Size Guide
The table below sets out garment sizes that correspond to each other and regularly fit together. Eg. A size Medium guy typically fits a 39 or 40 cm neck dress shirt, a 96 or 100 cm chest jkt, an 88cm dress/casual pant, and this will correspond to good brand jeans as 33 inch (there are a few dodgy sized 32" sold elsewhere these days confusing the issue!) 
Medium can be the hardest area to define as guys can be on the smaller or bigger side of this. Buying dress shirts; collars and neck sizes are absolute, but brands can vary in roominess, length etc. Please enquire, we stock a variety of brands and styles to cover shape and taste below the neck!
Our top sizes are considered to be good fair standard sizes and a Medium guy fits our medium casual shirts, tees and jackets generally without issue.
Our trouser sizes are true to measurements. Due to our extensive involvement in tailored wear where centimetres matter, we are not generous with our waists. Ease is added to allow for pants sitting low but neat. The table is a good guide to what is likely to work on a guy whose frame is fairly in proportion.
Massa Shoe sizing: 
or 6 weekly interest-free payments from $75.00 with
what's this?